Kobelco Excavators Delivered to RID Chiangmai Office in Thailand
August 2, 2019. The province of Chiangmai located in the northern region of Thailand is among one of the provinces with high demands in irrigation and water management. TX Dynamics Co., Ltd (TX) recently delivered two new Kobelco super long front excavators to Thailand's Royal Irrigation Department to help tackle these demands.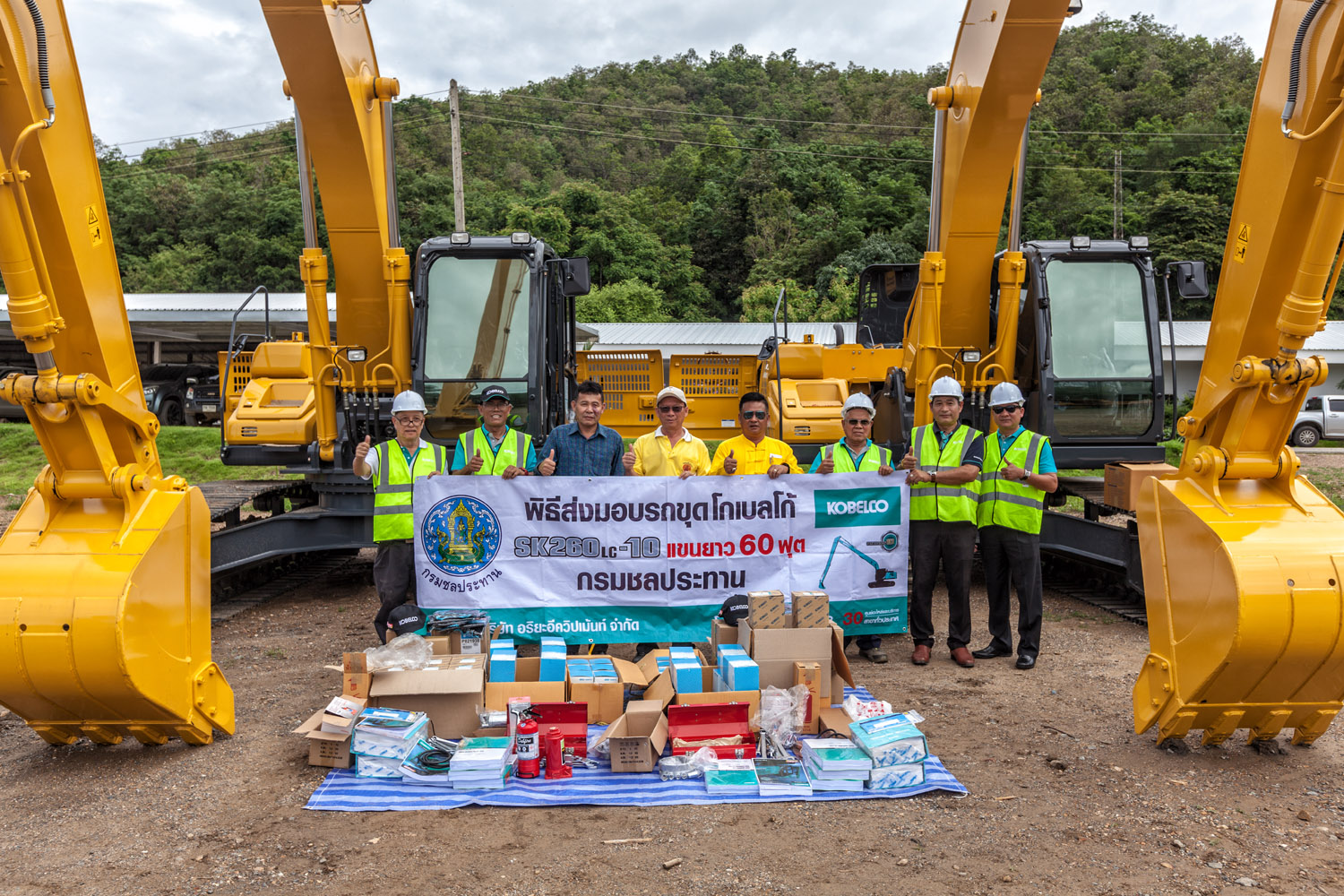 These units are part of a large order by the RID to provide many of its offices throughout Thailand with high quality, reliable, efficient yet powerful machinery to help manage irrigation and water management needs locally in various provinces.
Officers from the government organization stated that they were extremely pleased with how TX managed the delivery, documentation, training and inspection of the new machinery.