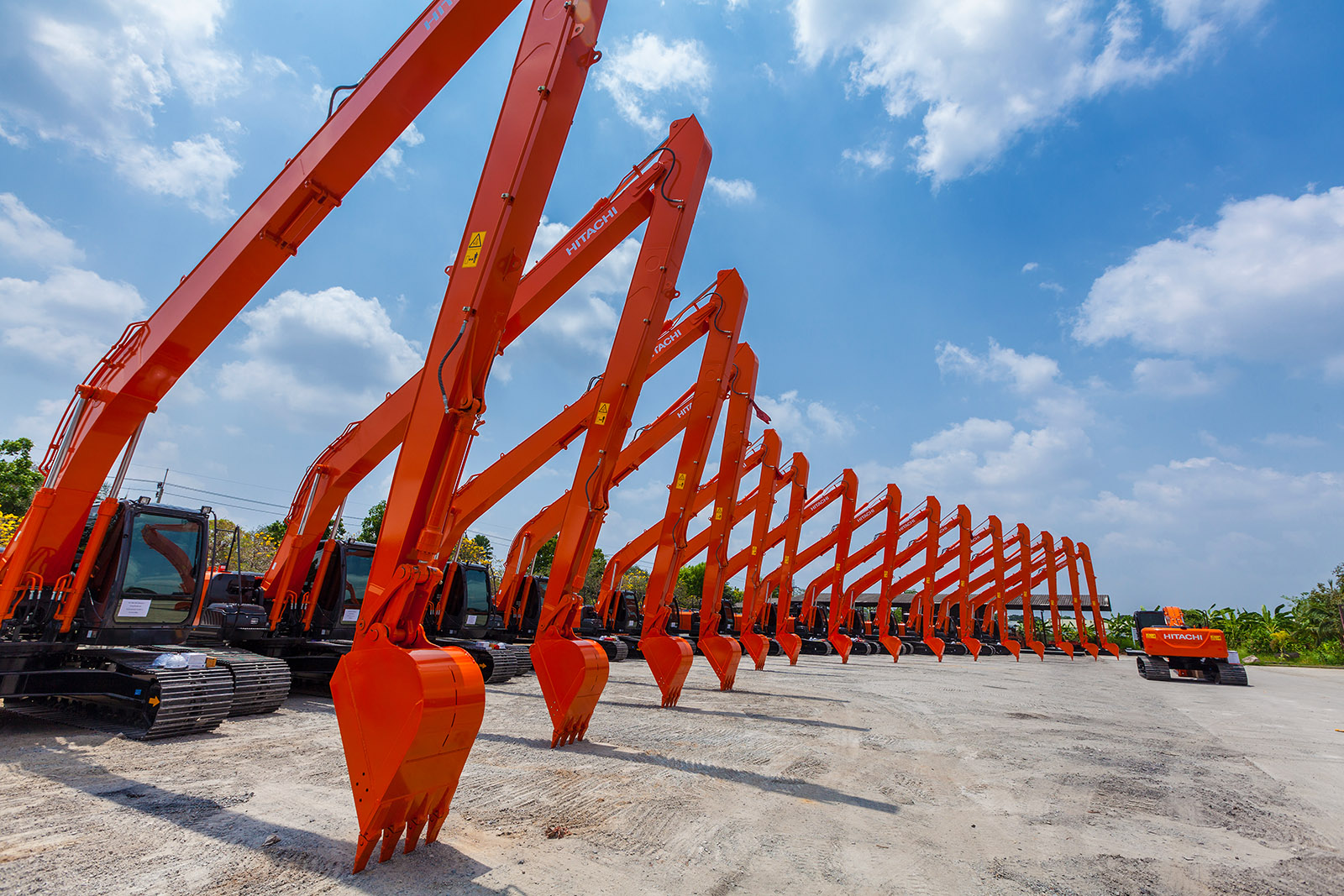 TX Delivers Super Long Front Excavators to Royal Irrigation Department
March 20, 2019. TX Dynamics Co., Ltd (TX) delivered 17 super long front excavators to the Thailand's Royal Irrigation Department in Pakkred,Nonthaburi. TX arranged for the units to be delivered at a central inspection site, the RID's Pakkred Office, and then distributed to 17 locations all over Thailand.
RID officers from 17 locations through Thailand travelled to the Pakkred office to take delivery of each unit as well as train on how to operate the key features of the Hitachi excavators, test drive and conduct thorough inspections on each unit before delivery to each location. 
Officers from the government organization stated that they were extremely pleased at how TX managed the delivery, documentation, training and inspection of the new machinery.